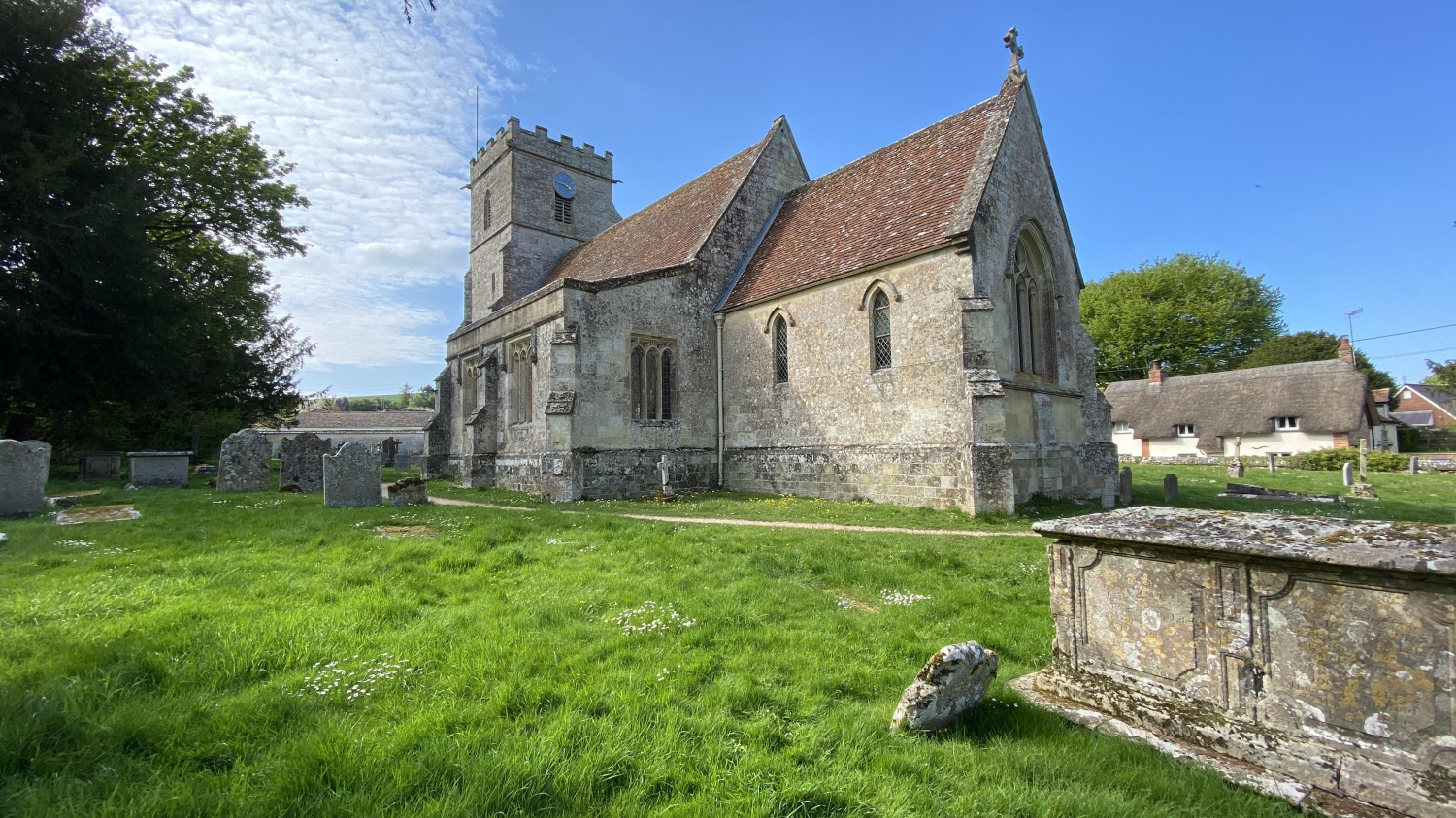 All Saints Church, Middle Woodford
Little of the original building remains of the twelfth century All Saints Church at Middle Woodford. The church was rebuilt in the thirteenth century and the tower probably added in the fifteenth. Much of the tower seen today is original. All Saints was substantially restored in 1845 by T.H. Wyatt with the work being kept true to the original architecture.
The Church has its original twelfth century Wooden West Door with nook shafts and scalloped capitals, and an outer order of arch lozenges and an inner of horizontal chevrons.
The Nave - one of its major features are its pilaster buttresses. The nave consists of a south porch, short north and south aisles, chancel with north vestry, and the fifteenth century west tower with an external stair tower on north side.
The Tower - is flint and limestone chequerwork, the remainder of building is made up of nineteenth century Tisbury stone ashlar incorporating twelfth century worked stone. Containing The Bells, which are all listed and are rung from the gallery.
The Chancel Arch is very ornate, having robust stiff leaf capitals with dog-tooth bands on double shafts.
The Font - fifteenth century and is in an octagonal shape with quatrefoiled panels on a tapered base.
The Pulpit - nineteenth century, oak, with stone approach steps and low balustrade.
Parish Chest - A seventeenth century chest consisting of 5 carved panes
The Tower Screen - is late sixteenth-early seventeenth century with round arched arcades and carved spandrels, which are wider at the centre above which is a canted panelled gallery containing the organ.
There are a range of Monuments around the church with the oldest being Gerrard Errington of Heale, who died in 1596, which can be found in the Lady Chapel.